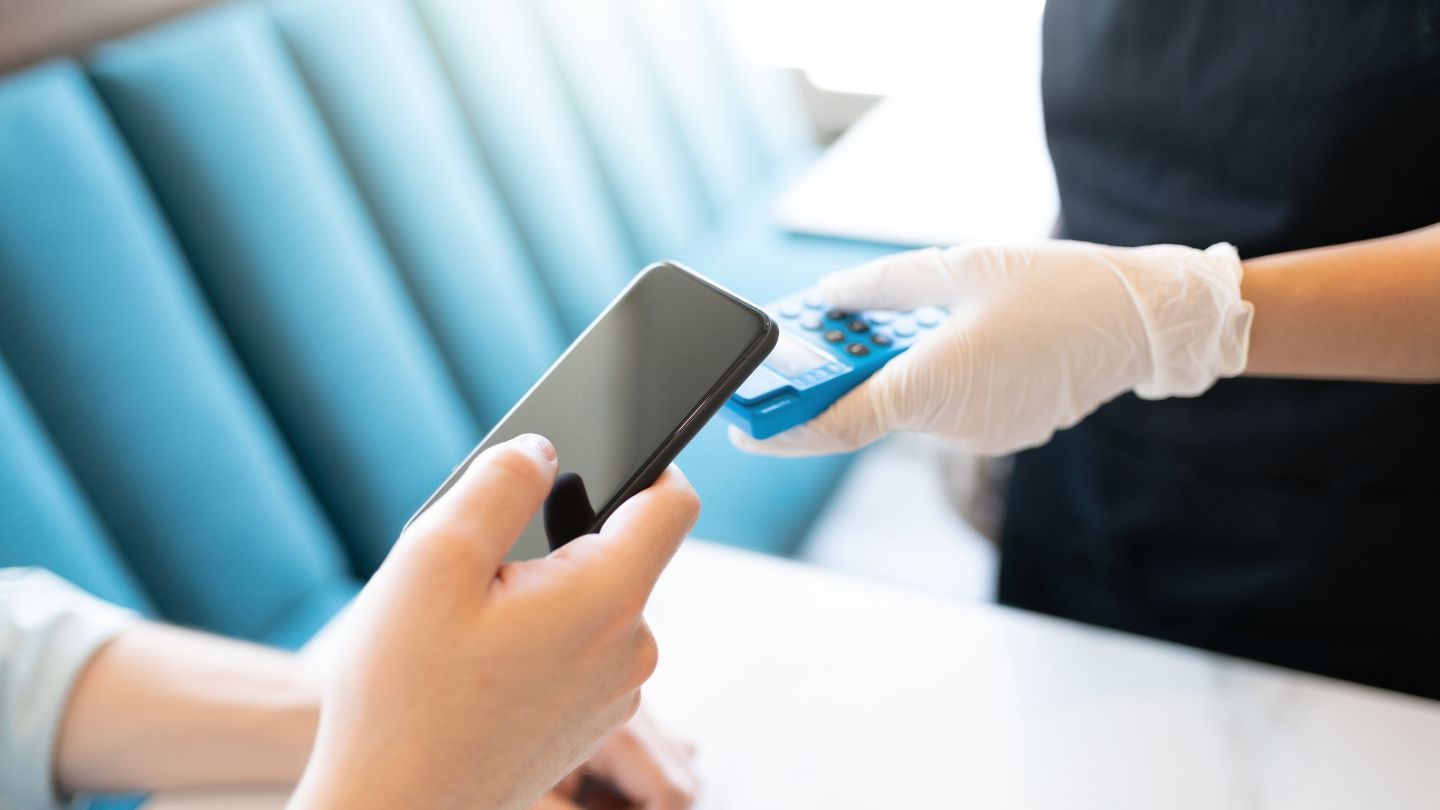 How Will Touchless Retail Shape Re-emergence After COVID-19?
BY: TAMAS OSZI, BUSINESS2COMMUNITY
JUL 30, 2020

Even though the first wave of the pandemic has dialed down in many places, shopping habits and customer preferences have changed permanently. According to a survey by Shekel, 87% of shoppers state they would prefer to shop in stores with touchless or robust self-checkout options to prevent contracting any viruses. However, touchless retail is more than just a safety measure: it's about convenience.
So let's dive into the future of retail and brick-and-mortar and see what kind of features would shape it going forward.
What Is Touchless Retail, and Why Does it Matter?
In the context of in-store shopping, touchless retail means more than just 'lack of physical contact.' Rather, it's about a seamless customer journey that uses new and existing technologies to improve the overall shopping experience. For example, it could refer to a quicker payment that happens through POS so no cash has to change hands.
Touchless retail will undoubtedly gain more traction in the coming years, for the following reasons:
Buyers are more aware of hygiene than ever, and they'll seek out stores that actively protect their customers' safety
A strong in-store experience still remains relevant, as some shoppers might wish to check a product in real life before buying it
Similarly, stores can be transformed into showrooms to promote product discovery, even if customers end up ordering the product online
On the other hand, certain customers might wish to avoid touching the products and instead opt for browsing through an in-store kiosk
Introducing touchless payment options can speed up the buying process, and the same technology can be used to enroll consumers in a loyalty program in a quick and painless way
You can maintain revenue despite the reduced traffic by offering curbside pickup and door-to-door delivery
Top 5 Touchless Retail Trends to Look Out for
1. Engagement Will Mostly Happen Through Smartphones
In the post-COVID-19 era, the retail experience will start at the customer's home. During the lockdown, a large audience was introduced to online shopping and home delivery; And even though customers are free to roam the shops now, the habit of checking a store's offers on their phones will stay with them.
For this reason, a strong mobile presence will be an absolute must-have in the future. Acting quickly is key, however, companies with a dedicated app or a Mobile Wallet system will enjoy a headstart. Focusing on mobile engagement also unlocks additional opportunities for your business, such as push notifications, app-only discounts, digital loyalty cards, as well as mobile check-ins for customer support.
2. Showrooms Will Be the New Norms for Product Discovery
It doesn't matter whether a customer wants to visit their favourite outlet, or wishes to stay at home, physical and digital showrooms can contribute to a memorable in-store experience in the era of touchless retail. The former is about transforming the real estate into a place where customers can test the products.
In terms of touchless retail, retailers can entice the more online-oriented audience, by establishing a virtual store on the website. Requiring a professional photographer and a 360-degree camera, virtual stores are digital replicas of a real-life store. Just think about Google Street View, but for stores. Shoppers can explore the store from the comfort of their home, bring up the catalog by clicking the shelves, and then buying products from it.
3. Loyalty Programs Will Be Aiding the Switch to Touchless Retail
The hardest part of adding a new feature or technology isn't the integration, but rather enticing people to adopt it. Fortunately, next-gen loyalty programs are designed to change customer behavior and develop useful habits.
It's quite possible that a customer's first point of contact with touchless technologies will happen through a loyalty program. Traditional, physical membership cards are going out the door, and they'll be replaced by digital cards. During checkout, customers can pull up their phones and have their loyalty ID be scanned by the cashier using a POS.
Also, new features that require customers to schedule an appointment make great members-only benefits for a loyalty program. To give you an example, high-tier loyalty program members have the opportunity to access a personal stylist while shopping at their favorite store. This is an opportunity for luxury fashion and other high-end retailers to provide a more exclusive and personalized experience to loyal customers.
4. Just Like Payment, Reward Redemption Will Be Contactless
Contactless payment had already been making rounds before the pandemic. Still, it made people realize that exchanging cash could be a major health risk — and not just during COVID-19. Therefore, paying via a credit/debit card or utilizing mobile payment through smartphones will become the norm in the future. But did you know that the same technology can also be used to manage in-store point collection and reward redemption for a loyalty program?
There are multiple options to choose from:
Deep integration: Transaction data is directly tracked by the brand's POS, and the POS's UI is modified to handle point burn & product return. All information is sent to the loyalty provider in real-time, using APIs or files.
Scanner device: An application on a phone or tablet is used to scan the customer's digital loyalty card and then choose from three actions: grant points, deduct points or apply a discount.
Card linking: Customers are offered bonus points for linking their credit card to the loyalty profile, so when they pay, the system automatically links the transaction data to the loyalty ID.
Receipt scanning: Customers are asked to take a photo of the receipt by using their phone. Then they have to upload it using the mall's mobile app or through a website landing page in order to receive points based on their spending.
Cloud printing: The loyalty provider is linked to the brand's smart printer. Every time a receipt is printed, the device simultaneously sends a requisite amount of information to the loyalty provider.
5. Delivery Will Be Touchless Too
It goes without saying that packaging and product delivery will also be affected by touchless retail. Amazon is already at the forefront of innovation, experimenting with the idea of drone-based order fulfillment. It's still in development, though. In the meantime, customers need other solutions to receive their orders in a frictionless manner: curbside pickup.
The concept is simple: customers can make an order online and set an arrival window. A staff member collects the requested goods and delivers them to the parking lot at the appointed time. Then the customer arrives in their car, loads in the goods, and speeds off. This way retailers can maintain high revenue while remaining touchless.
Forging Brand Loyalty in the Age of Touchless Retail
As you can see, touchless retail might shake up how you interact with your shoppers, but all the tools at your disposal — including loyalty programs — can be reshaped to meet this new customer reality.
---
You're now leaving Chase
Chase's website and/or mobile terms, privacy and security policies don't apply to the site or app you're about to visit. Please review its terms, privacy and security policies to see how they apply to you. Chase isn't responsible for (and doesn't provide) any products, services or content at this third-party site or app, except for products and services that explicitly carry the Chase name.