What is a point of sale (POS)?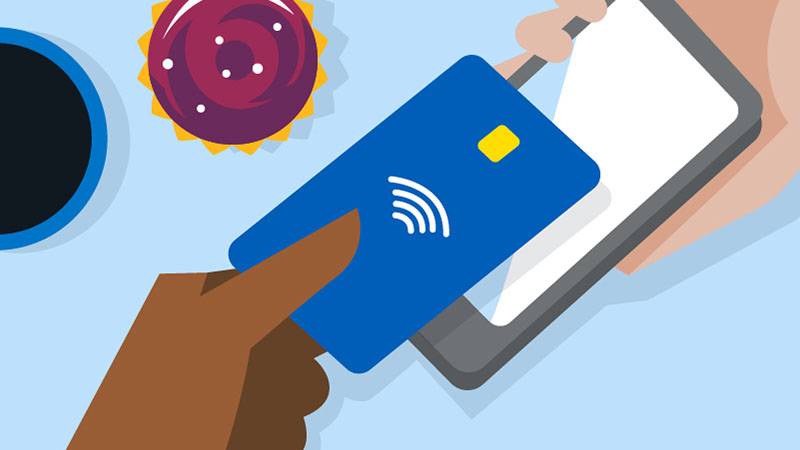 Are you considering a new point of sale (POS) system? The right POS software can be a workhorse, allowing customers to easily purchase their items and provide business owners with access to crucial data.
Whether looking for your first POS system or want to replace your current system, there are many factors to consider. Which features are essential for your business? If you're completely new to the world of POS systems, you may even wonder what tasks a POS system can do besides calculating how much change to give a cash customer.
This article covers the landscape of the POS system market, including exactly what a POS system is, common features, and how the right POS system can help your small business grow.
What is a point of sale (POS)?
In a physical store, the point of sale is the location where customers make their purchases, and a POS system is the set of tools that help make that purchase happen. It serves as the central hub to process sales transactions, gathers data, and manages inventory. Whether you run a restaurant, retail store, service-based or hospitality business, or another type of store, all merchants need a POS system.

Most people are familiar with standard cash registers as a POS system. You may still see older versions of them in neighbourhood markets and smaller stores. Some big-box retailers still use them too, although they've been upgraded with newer technology. These POS systems are in one designated spot where a cashier can take different types of payments; cash, debit and credit cards, mobile wallets, and gift cards.

However, a POS system can now be as simple as an app on a tablet or mobile device. These cloud-based in-store POS systems often make checking out more efficient and user-friendly.
No matter the type of POS system a business has, it will include:

Terminal
A terminal, such as a cash register or tablet

Payment
A way to accept payments, like a cash drawer or credit card reader

Reader
A barcode scanner or inventory selector

Software
Software to track data generated by the transaction

Receipts
Receipt printers or a way to send the receipt
What are cloud-based POS systems?
Cloud-based systems securely store data and process payments over the internet, typically using a tablet or smartphone, and don't require expensive on-site servers.
There are several benefits to this setup. For example, it allows merchants to access reports and manage their business in real time and on the go. It also provides more flexibility: It's easier to host pop-ups or add registers during high-traffic seasons, such as the holidays.
There are other benefits to cloud-based POS systems:
Setting up and using the system is simpler than a traditional register.
The customer may be able to pay without waiting in line.
Businesses may sell more products because they can easily manage multiple locations by accessing sales and business information from anywhere.
Businesses have access to better data and faster reporting.
Integrations with other software help manage inventory, monitor hourly employees, and more.
Many cloud-based POS systems also provide additional features to improve business flow. They may integrate with your business software or offer employee training.
A POS system needs to handle your customers' preferred way to pay.
Canadians have a variety of ways to make payments, but their preferences are clear.
According to the Canadian Payment Methods and Trends Report 2021 from Payments Canada, of all transactions in 2020, the percentages of each type of payment in Canada are as follows:

Debit card
38% prefer debit card payments

Credit card
30% prefer credit card payments

Cash
17% prefer to pay in cash

Electronic Funds Transfer (EFT)
15% prefer electronic funds transfer payments

Online transfer
4% prefer online transfers


Prepaid card
2% prefer to use prepaid cards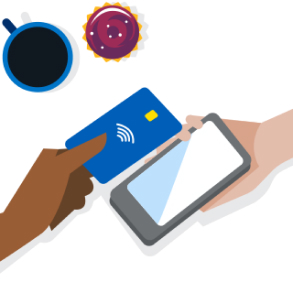 Canadians are increasingly preferring more ways to pay when in stores.
37% of consumers avoided shopping at places that didn't accept contactless payments.
Based on the data, most small businesses need to be able to accept debit and credit card payments, and chip cards and tap-to-pay cards are only increasing in popularity.
Features to look for in a POS system
The right POS system can help you drive sales, improve the customer experience, and simplify the sales process.
Before deciding on a system, take a look at your current process. Research and answer questions like:
What data do you need?
Where do your customers and/or employees get confused during a sale?
Are there specific challenges you want your business to overcome?
For example, if wait times are higher than you'd prefer, you may prioritize a cloud-based POS system that can be used on multiple mobile devices. That way, employees can help customers check out on the sales floor. Alternatively, if managing inventory takes a great deal of time, look for a system that tracks product turnover and improves the ordering process.
Let's look at the most common POS system features you should know about.

Catalogue tracking and management
Inventory control and order management can take up hours of your time. A POS system can manage much of this for you by tracking items sold, allowing employees to look up stock and find prices, and notifying you when stock is low or at a preset level.

Multi-channel capabilities
If you have both an online and brick-and-mortar store, look for a POS system that has multi-channel capabilities. With it, your business can seamlessly track and process sales in both locations. If you sell on sites such as Amazon in addition to your business website, make sure your POS software can handle those channels as well.

Customer management
POS systems do more than just process credit cards and track revenue — they can also help you keep tabs on your customers and their needs. Data from POS software can help you better understand where your customers live, collect email addresses to build your email marketing list, manage loyalty programs, and store receipts to streamline the return process. Look for a POS system that offers the customer management features your business needs to succeed.

Reporting and analytics
Data drives businesses. The right POS system provides a range of reporting and analytics features you can use to drive business decisions. For example, you can see which products sell the most, what time of the day is busiest, which credit cards people use, or which employees sell the most products.
This information makes it easier to order products on time, schedule employees, and determine which products your customers prefer and buy most often. After taking payments, reporting is the most critical feature you should look at in a POS system.

Integrations
POS systems shouldn't work in a silo. In today's digital world, they connect with many other platforms, including your sales software, customer relationship management (CRM) platform, email marketing provider, invoicing software, and more.
This connection, known as integration, also improves automation. For example, a small business selling custom knitwear could integrate their POS system, email marketing software, and CRM platform and use these integrated systems to create an automation that emails coupons to frequent customers who haven't completed a purchase in two months.
Choose a POS system that connects with your sales, marketing, and other business platforms so you can make the most of your business data.

Security and compliance
Security is a top concern whether your business is online, brick-and-mortar, or both. Most POS systems process credit cards and other electronic payments, so you need to ensure that data is secure. Beyond account information, email addresses, phone numbers, and physical addresses are all also sensitive data, so make sure your entire POS system guards this information.
Depending on the locations of both you and your customers, you will need to comply with Canadian privacy laws, CASL, GDPR, and other regulations in your area.
Make sure your POS system takes security seriously. This may include using encryption, whitelisting applications, and automating security updates.

User-friendliness
If a POS system is hard to use, it frustrates employees and slows down the sales process, which can cost a business money. For your business, consider a POS system that is created specifically for your industry or product. Choose one that is intuitive to use with well-labelled buttons and an easy-to-use interface.
Ask about customer support options as well, because your business deserves to work with a provider that has excellent support that's available when you're open and need them.

Training resources
To make the most out of your POS system, you have to know how to use it. Make sure your system's provider offers training resources, such as videos or a detailed FAQ page. Training should include not just new employee training, but also in-depth product guides, details about features, and troubleshooting documentation.
Some POS systems offer integrated training, which allows users to access tips as they navigate the payment process. This feature can be extremely helpful in a fast-paced retail or restaurant environment.

Customer support
No matter how easy your POS system is to use, eventually, you will have questions, need help, or run into problems. Make sure the POS system you are considering offers support in the languages and time zones you need. Check online reviews too, to see how current customers rate the support. Does the company respond quickly? Are there long downtimes?
Less common POS system features
Your business doesn't have the exact same needs as every other business, which is why there is no one right POS system on the market. In addition to the common features explained above, some systems offer more niche features, such as:
Online ordering for in-store pickup
Delivery tracking
Age verification
Integrated calendars
Gift card management
Drive the success of your business with a cloud-based POS system
In today's world, data is king. The right POS software provides the data and features your business needs to grow, all in one easy-to-use package. Cloud-based POS systems are affordable and can integrate with other sales and marketing tools. For many businesses, that means you're not stuck in a single provider's ecosystem that doesn't work with your other data sources.
For small businesses that want to invest in their future, a cloud-based POS system is essential.
Sources:
Yun, S. and Paturi, P. (2021). Canadian Payment Methods and Trends Report 2021. Payments Canada. (PDF)